Environment´s information
Salinas de Oro
Locality of 115 inhabitants located in a small high 683 m high, in the foothills of the natural park of Urbasa-Andía. It is 27 km from Pamplona and 23 from Estella. The waters of the River Salado and other fountains of the municipality are resourceful for the obtaining of salt, activity which the name of the locality is from.
The beautiful natural environment, that this municipality has, highlights, next to buildings distributed through the urban core with shields of the XVII and XVIII centuries of Baroque and Rococo style.
About 500 m from the urban core, the threshing floors are where by evaporation, the salt is obtained. Without hesitation the main activities are the traditional and handcrafted activities of Salinas de Oro with its salt mines. If the most of these were abandoned, today this handcrafted way to extract salt still lives. Nowadays a salt mine is advantaged and is active. It is one small familiar business, in where the salt is traditionally extracted.
 
This activity is only made during the summer months from May approximately to August. 
WHERE TO GO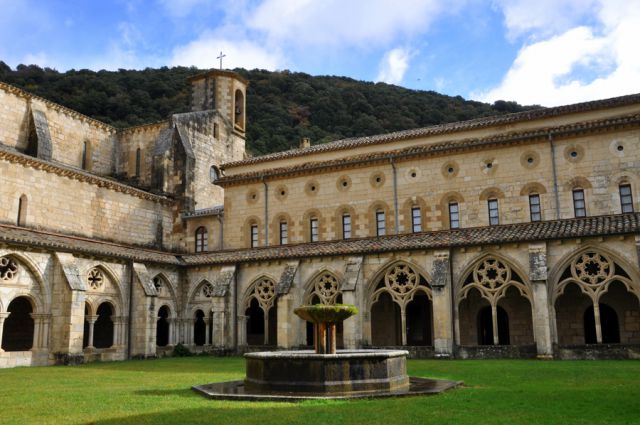 Monasterio de Irantzu
El monasterio situado en un inigualable entorno histórico artístico, es de de origen Cisterciense y su construcción se prolonga d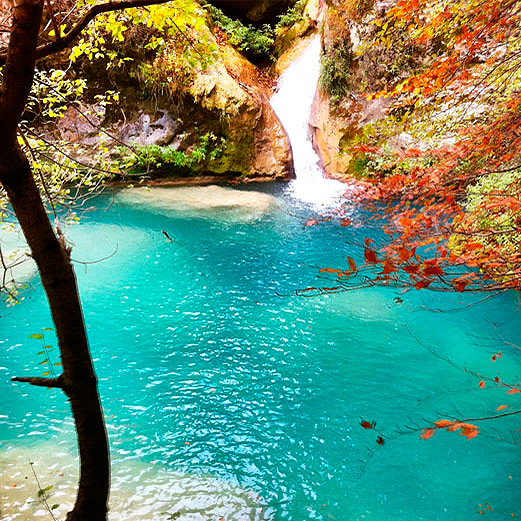 Nacedero del río Urederra
El manantial donde nace el río Urederra es de ensueño escondido a los pies de las murallas de piedra caliza de la sierra de Urbasa, el símbolo de los bosques navarros . Toda una una auténtica maravil...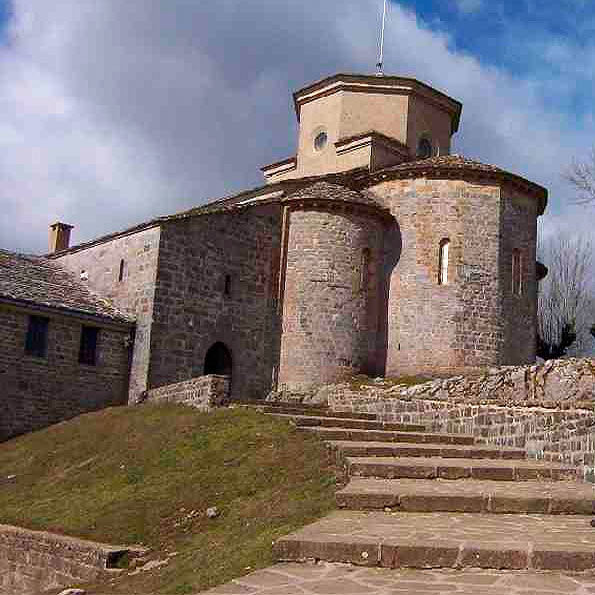 Santuario San Miguel de Aralar
Constituye uno de los centros de espiritualidad más conocidos de Navarra. Es un templo románico con tres naves y tres ábsides localizado en lo alto de la sierra de Aralar, desde donde se divisa una pa...
UPCOMING EVENTS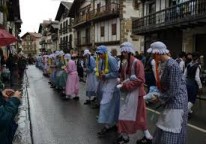 Carnaval de Bera
En Bera, del 23 al 28 de febrero
Hombres y mujeres se intercambian papeles, ellas de pastores y ellos de niñeras. (Domingo comparsa y lunes cuestación por el pueblo y caseríos. Lunes atardecer desfile de carrozas. Jueves gordo, cuest...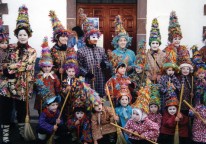 Carnaval Elizondo
En Elizondo, del 23 al 28 de febrero
En Elizondo se celebran los carnavales en su día, el martes antes de cuaresma, aunque viene precedido de una semana de actividades. "Jueves gordo, viernes flaco, sábado regular y domingo carnaval" y s...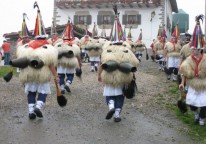 Carnaval de Estella-Lizarra
En Estella/Lizarra, del 18 al 25 de febrero
Arranca el carnaval de Estella, que se celebra durante tres sábados consecutivos. El primero, tendrá como acto central el desfile de la noche de caldereros. Los carnavales continuarán con una fiesta r...