Environment´s information
Salinas de Oro
Locality of 115 inhabitants located in a small high 683 m high, in the foothills of the natural park of Urbasa-Andía. It is 27 km from Pamplona and 23 from Estella. The waters of the River Salado and other fountains of the municipality are resourceful for the obtaining of salt, activity which the name of the locality is from.
The beautiful natural environment, that this municipality has, highlights, next to buildings distributed through the urban core with shields of the XVII and XVIII centuries of Baroque and Rococo style.
About 500 m from the urban core, the threshing floors are where by evaporation, the salt is obtained. Without hesitation the main activities are the traditional and handcrafted activities of Salinas de Oro with its salt mines. If the most of these were abandoned, today this handcrafted way to extract salt still lives. Nowadays a salt mine is advantaged and is active. It is one small familiar business, in where the salt is traditionally extracted.
 
This activity is only made during the summer months from May approximately to August. 
WHERE TO GO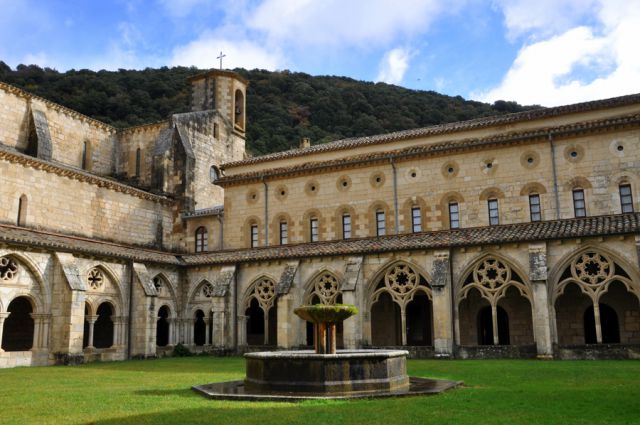 Monasterio de Irantzu
El monasterio situado en un inigualable entorno histórico artístico, es de de origen Cisterciense y su construcción se prolonga d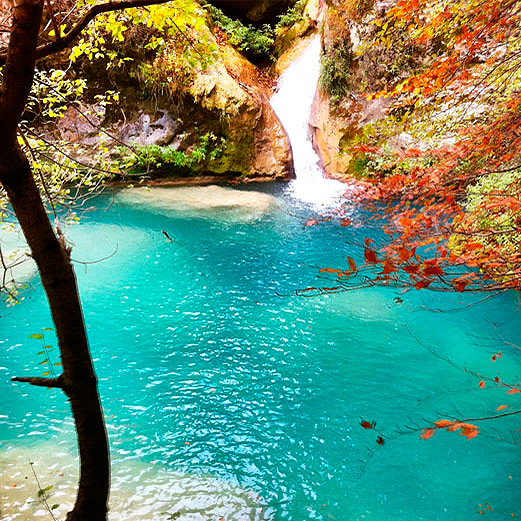 Nacedero del río Urederra
El manantial donde nace el río Urederra es de ensueño escondido a los pies de las murallas de piedra caliza de la sierra de Urbasa, el símbolo de los bosques navarros . Toda una una auténtica maravil...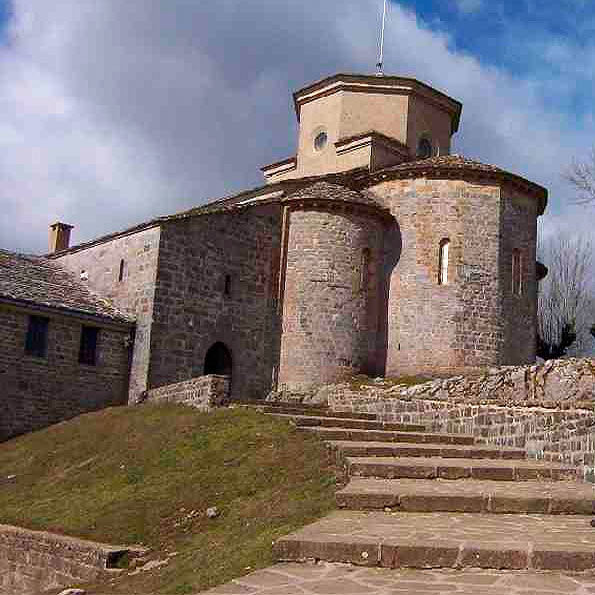 Santuario San Miguel de Aralar
Constituye uno de los centros de espiritualidad más conocidos de Navarra. Es un templo románico con tres naves y tres ábsides localizado en lo alto de la sierra de Aralar, desde donde se divisa una pa...
UPCOMING EVENTS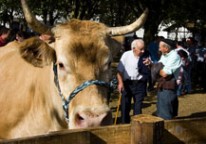 Ferias de Elizondo
En Elizondo, del 27 al 28 de octubre
Las Ferias y Mercados que se organizaban periódicamente en numerosas localidades navarras continuaron siendo, hasta comienzos del siglo XX, el principal centro de compra venta de los consumidores. En...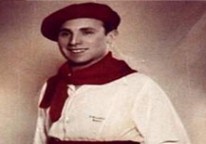 Certamen de Jotas Raimundo Lanas
En Murillo El Fruto, 28 de octubre
El sonido de Navarra es una jota. Esta ancestral forma de expresión popular no ha caído en desuso. El juglar de la jota navarra por excelencia fue Raimundo Lanas, también conocido como el Ruiseñor. Na...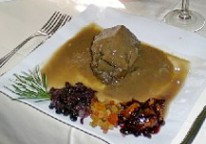 Jornadas Gastronómicas de caza
En Baztan, del 1 al 30 de noviembre
Con la llegada del otoño, la caza se convierte en uno de los principales reclamos del Pirineo Occidental navarro. Aficionados a la práctica de este deporte y amantes de la buena mesa tienen una cita i...